TECHNOLOGY IS CHANGING THE WORLD IN ALL AREAS IMAGINABLE AND WHEN IT COMES TO SPORTS AND IN PARTICULAR FOOTBALL, THE IMPACT THAT TECHNOLOGY IS HAVING IS CHANGING THE GAME COMPLETELY
29 November 2022.- The presence of Big Data in football is bringing to the table a whole new set of elements that clubs are using and have been using for a while, that is key to determine the success these clubs will have in the future.
This Big Data gives clubs a tremendous amount of useful information, but this information needs to be read, understood and dissected in order to be applied and have a powerful impact. And this is the point where the role of the Data Analyst comes in, established as a crucial element within a club's staff.
But let's dig deeper into what a Data Analyst actually does and why it is such an important role:
What does a Data Analyst do?
In a nutshell, a Data Analyst gathers all the information with the latest technologies, organizes that information and passes it on already dissected and interpreted to other members of the staff, so it can impact positively the decision-making of the relevant coaches. But obviously in this process there are a lot of elements the Data Analyst has to work on. Below we'll look at the more relevant ones.
Knowledge of the latest technologies used in gathering the data, using machines as well as programs to process that data and a list that could go on for long. All of this happens mainly in two scenarios: training sessions and matches.
Data in training sessions. Usually the Data Analysts are the ones fully in charge of everything data related within the training sessions. The metrics analyzed can be focused on different parameters, health, tactical, performance, etc.
Data on match day. On the other hand, when it comes to match day, they gather data internally but also from outside providers they work alongside with. There are many companies specialized in Football Data Analytics that work hand in hand with clubs in bringing the relevant data.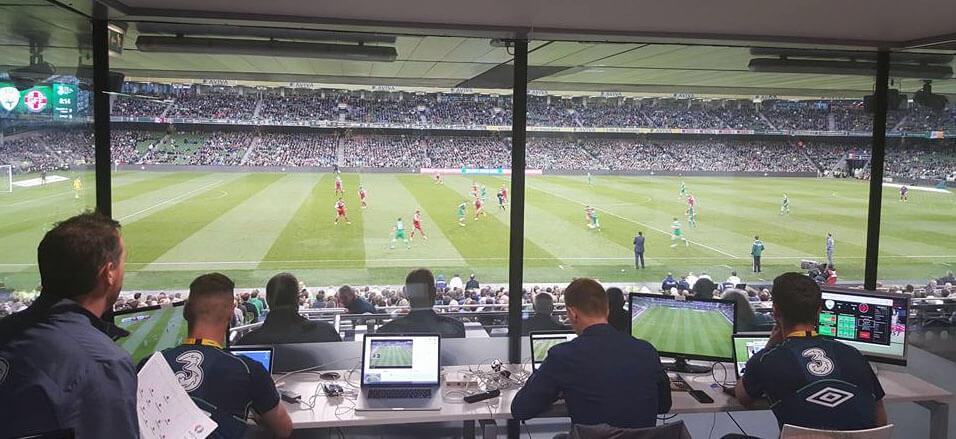 Why is the Data Analyst important?
We all know the saying "The league table never lies" and we believe in it, the is no way to hide from the results a club has achieved at the end of the season. But what we are starting to realize is that unless you have players like Messi who are different-makers and raise your chances of winning every match, all this Data and technological tools are giving clubs the opportunity to improve their performance and therefore their results.
Here are some aspects where Data Analytics most have an impact on:
Measure and improve performance. Data doesn't lie. So as we mentioned above, accurately looking at the metrics that revealed what really went on when losing a match can give us an edge on what to improve. Even when winning. So measuring performance gives us the right clues in order to improve those tactical and physical aspects that need to be corrected. Individual information as well as collective one puts on the table the perfect perspective to the coaches to make the right decisions in the right direction.
Helps reducing injuries. Data and Medicine also go hand in hand, beyond football, these days to improve our diagnosis as well as our treatments for any medical issue known. So utilizing the right Data with the right methods can help us reduce the risk of injuries for our players.
Metrics like stress levels, sleep patterns, fatigue symptoms, etc put us in the right position to act before an injury manifests. Avoiding situations or facilitating scenarios for the players to optimize their health and performance.
Gives relevant information about opponents. Knowing your opponents is paramount in order to increase your chances of beating them. Data not only gives us information about our team it also puts in our hands a ton of information about the clubs, teams and players we are facing week in and week out. So analysts can rely on external providers to have the information they need to do a full analysis about an opponent.
Gives relevant information about potential signings (Scouting). As we have seen in the point above. Data can give us external information about third parties that can have such a positive impact directly to us, the ones using that Data. So looking into players and what Data can say about them can give us clues on what profile or type of player can fit better in our squad and style of play, based on our needs.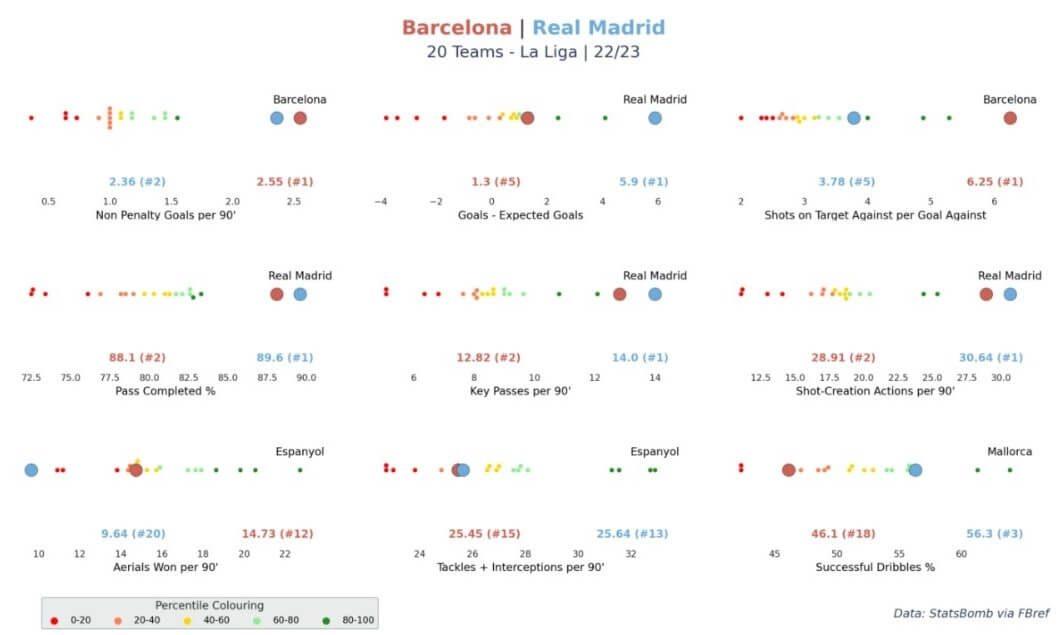 We have plenty of success stories, great examples of the positive impact that scouting, when done well, can bring to clubs. Sevilla CF is one of them, in the last 15 years their success has gone over the roof based on a scouting team guided by Ramón Rodríguez Vermejo "Monchi" who has put Data at the center of the process of selecting players. Players that might not have had the biggest names at the time but that Data was pointing at and that have turned into those players that make a difference and become in many cases worldclass in their positions.
I think for all of us, passionate about football, there is no doubt that Big Data is in football to stay and that the role of Data Analysts is paramount in the path to success for every club. It has been happening, is happening and it will only continue to have more and more weight in modern football and the way things are done in the sports.
Information about MSC Big Data Analytics in Football
✅ MSC BIG DATA ANALYTICS IN FOOTBALL
https://sportsdatacampus.com/msc-big-data-analytics-football/
Pablo Jiménez-Bravo
Project Manager
pablo@sportsdatacampus.com
+34 609 851 858
---