THIS AGREEMENT ENHANCES THE SPORTS ANALYTICS LANDSCAPE BY BRINGING TOGETHER ACADEMIA, STUDENTS, AND SPORTS ENTITIES BY OFFERING INTERNSHIPS, PROPOSING MASTER'S DEGREE PROJECTS, CONDUCTING MASTERCLASSES, DESIGNING JOINT TRAINING COURSES, AND ENCOURAGING FLEXIBLE COLLABORATION.
Valladolid, August 2, 2023.– In the dynamic world of sports, the demand for qualified professionals with expertise in advanced analytics continues to grow. Sports Data Campus is pleased to announce its partnership with MyGamePlan, a leading sports data analytics company. This partnership sets the stage for an exciting journey that aims to revolutionize performance analytics and advance the world of sports through cutting-edge technology and innovative educational opportunities. Students seeking a future in Big Data Sports and enthusiasts interested in advanced analytics applied to sports will find this collaboration particularly appealing as it paves the way for remarkable developments in the industry.

MyGamePlan is a revolutionary platform that simplifies the performance analysis workflow for clubs and players. Through automation, AI, and seamless data integration, the company offers an user-centric approach that makes performance analysis accessible and easy to understand for coaches, analysts, and players. With personalized insights and accessible data, MyGamePlan is committed to democratizing performance analysis, leveling the playing field and cater to professional football players and coaches worldwide, providing them with an efficient way to enhance their strengths and achieve their goals. They have created a unique mobile Player App, empowering athletes to improve their skills and reach their full potential. MyGamePlan is the ultimate game-changer, empowering clubs and players to elevate their performance and achieve unparalleled success.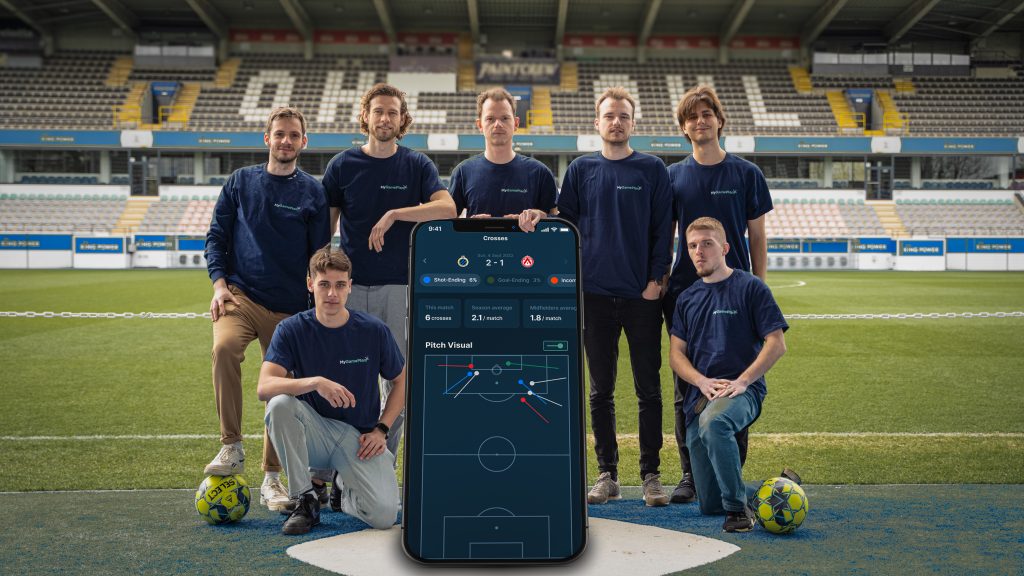 One of the highlights of this partnership is the opportunity it offers students the chance to intern at MyGamePlan or even at the company's client clubs and organizations. This hands-on experience will allow them to immerse themselves in the world of sports analytics, allowing them to witness first-hand how advanced data techniques are used to optimize performance strategies. The opportunity to work alongside industry professionals will undoubtedly prove invaluable for those aspiring to make a significant impact on the sports industry.
The partnership between MyGamePlan and Sports Data Campus doesn't stop at internships; it also extends to the announcement of final Master's Degree projects of the students. Through live sessions, students will introduced diverse projects for MyGamePlan or even clubs, entities, companies, and clients. These projects offer a unique opportunity for students to showcase their talents and contribute to groundbreaking advancements in sports analytics. With the support of experienced tutors from Sports Data Campus, participants can expect optimal guidance to ensure their projects reach their full potential.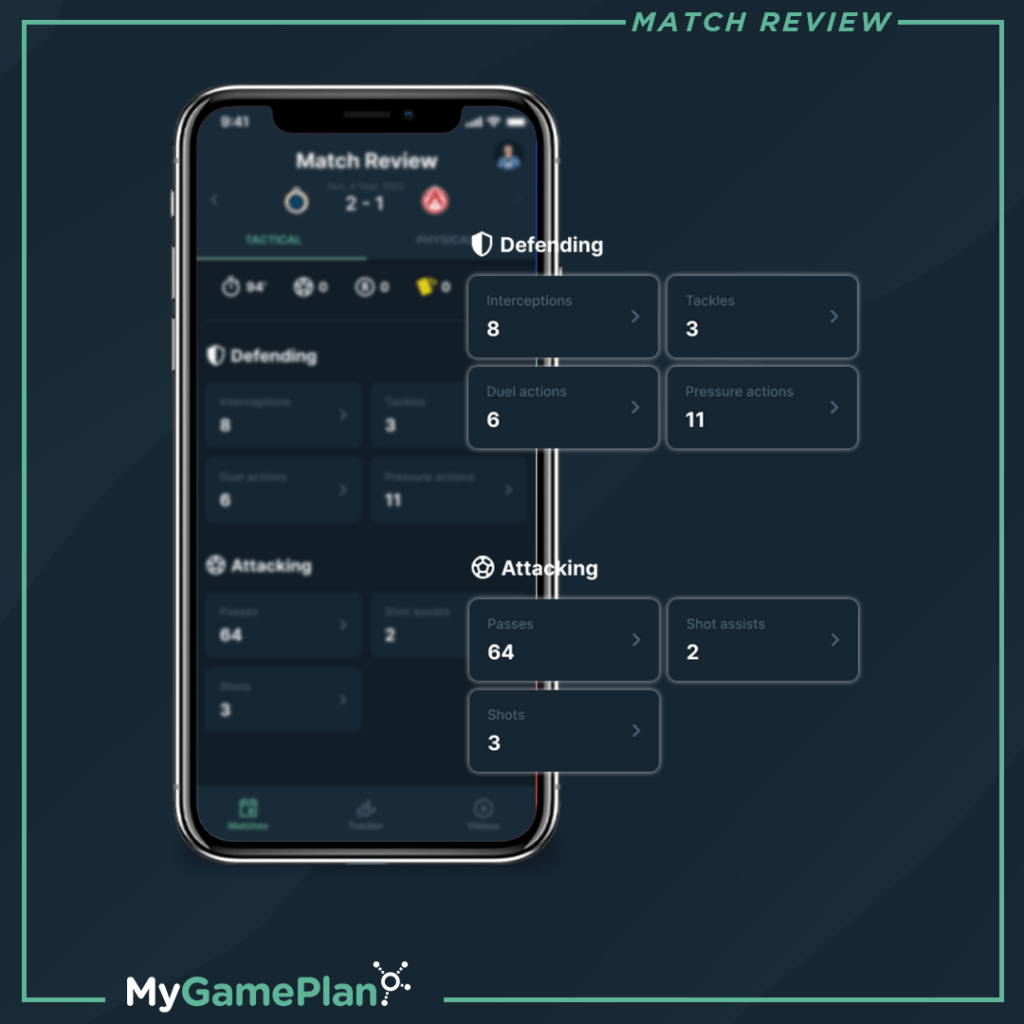 As part of the collaboration, Sports Data Campus will deliver MasterClasses, offering a comprehensive introduction to their state-of-the-art products and services offered by MyGamePlan. These classes will delve into various use cases, illustrating how advanced analytics are leveraged to optimize player performance, improve game strategies, and gain a competitive edge in the sports arena. For students these MasterClasses are a gateway to unlocking the limitless potential of data-driven sports analysis.
In the spirit of mutual growth and progress, MyGamePlan and Sports Data Campus will be able to collaboratively design joint training courses. These courses will cater to individuals passionate about advanced analytics applied to sports, offering the best training available in the world of sports data. By merging expertise and resources, this partnership ensures that aspiring sports data professionals receive the most comprehensive and cutting-edge education, setting the bar higher for excellence in the industry.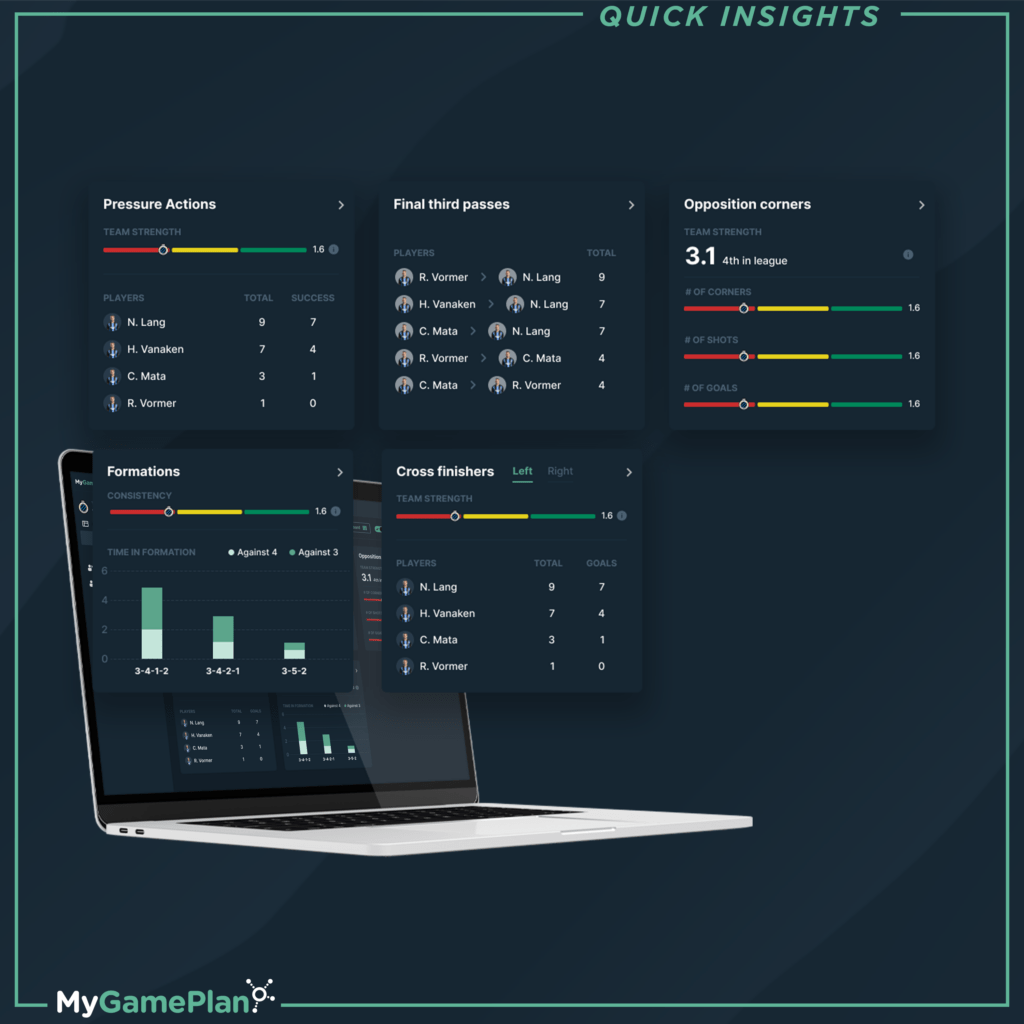 One of the most exciting aspects of this framework partnership agreement is the potential for endless synergies to emerge. As the sports industry continues to evolve, new challenges and opportunities will undoubtedly present themselves. The collaboration between MyGamePlan and Sports Data Campus creates a fertile ground for innovation, allowing stakeholders to collaborate on novel initiatives that have the potential to reshape the landscape of sports analytics.
«This partnership will help both parties grow and improve. It will give MyGamePlan the possibility to give training session within Sport Data Campus' curriculum, allowing us to reach a broader network, including those who are already working at football clubs. This way, we can expand the adoption of our platform among professionals in the industry. The partnership also provides a unique advantage in rapidly evaluating new ideas by testing them with the clubs Data Sport Campus are already working with, as well as other football professionals and students. Overall, this agreement is a strategic move that can accelerate our growth, enhance our platform's reach, and foster innovation through collaborative efforts within the football industry», Milan Klaasman Founder of MyGamePlan company.
As David Sáez, CEO of Sports Data Campus, says: «We are proud to continue adding to our ecosystem of partners, high-level companies such as MyGamePlan, so that our students can approach the data industry in football, first hand, and thus enjoy numerous opportunities».
Big Data Sports students and sports analytics enthusiasts have a golden opportunity to learn from the best in the field, gain real-world experience and contribute to innovative projects. With a commitment to democratize performance analytics and empower players, coaches and clubs around the world, this partnership will be of relevance to continue contributing to the sports and data industry.
_____________________________________________________________________________________________________________________________
The MSC Data Analytics in Football number one in Spain and Latin America, finally in English!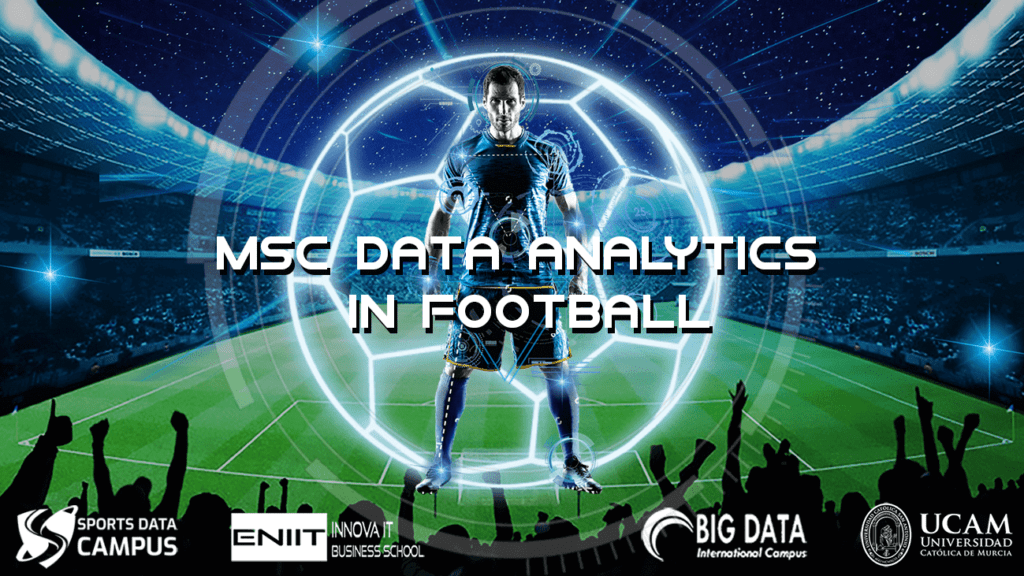 https://sportsdatacampus.com/msc-big-data-analytics-football/

---