THE RECENT RENEWAL OF THE ALLIANCE BETWEEN SKILLCORNER AND SPORTS DATA CAMPUS NOT ONLY SOLIDIFIES THEIR POSITIONS AS LEADERS IN THEIR RESPECTIVE FIELDS BUT ALSO PROPELS SIGNIFICANT ADVANCEMENTS IN THE SPORTS INDUSTRY.
Valladolid, 24 October 2023.- In the realm of sports and analytics, the continued collaboration between SkillCorner and Sports Data Campus promotes significant strides in the sports industry. SkillCorner is the leader in single-camera video tracking, using artificial intelligence technologies to provide accurate player tracking and performance data for more than 75 football competitions worldwide. This vision fits exceptionally well with the educational and research mission that our institution promotes.
With the trust of over 130 clubs, leagues, and global federations, SkillCorner is helping these clients to make smarter decisions in scouting, recruitment, analysis and strategy. Andy Martinez, Business Development Manager at SkillCorner, expresses his enthusiasm, stating: «We are very happy to renew our collaboration with Sports Data Campus, which is one of the most highly respected organisations for education in sports data and analytics. It is very important for SkillCorner to be part of these programs, helping to educate current and aspiring analysts in how our physical and Game Intelligence data can be used to support scouting, recruitment, opposition analysis and overall strategy.»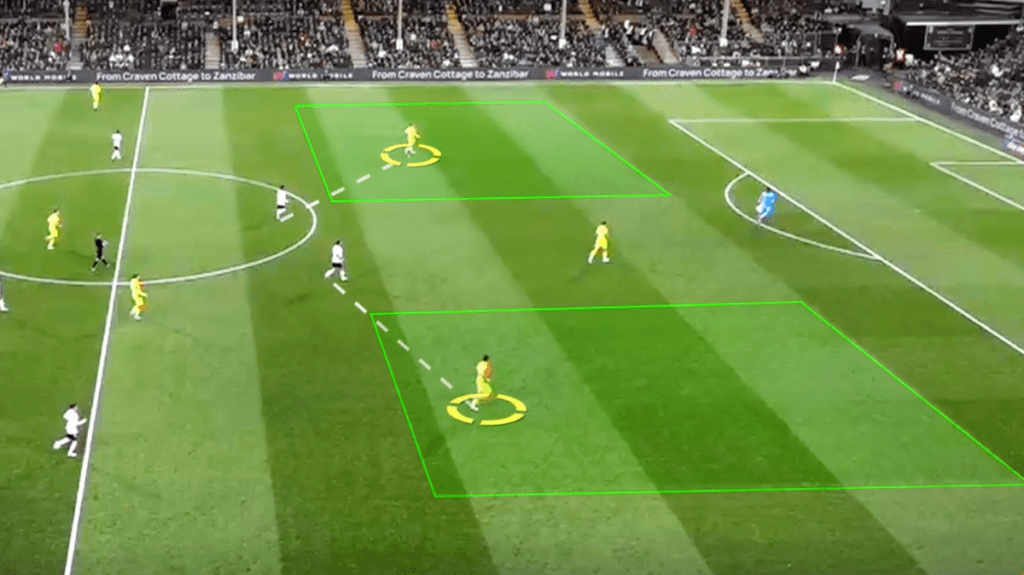 In the words of David Sáez, CEO of Sports Data Campus: «This is important news for us, as extending collaborations with the main companies in the ecosystem of data analysis in professional football allows us to continue offering the best training and professional conditions to our students, giving them first-hand knowledge of the main and most representative projects that lead the evolution of tools and technologies for data acquisition and processing in the service of decision making».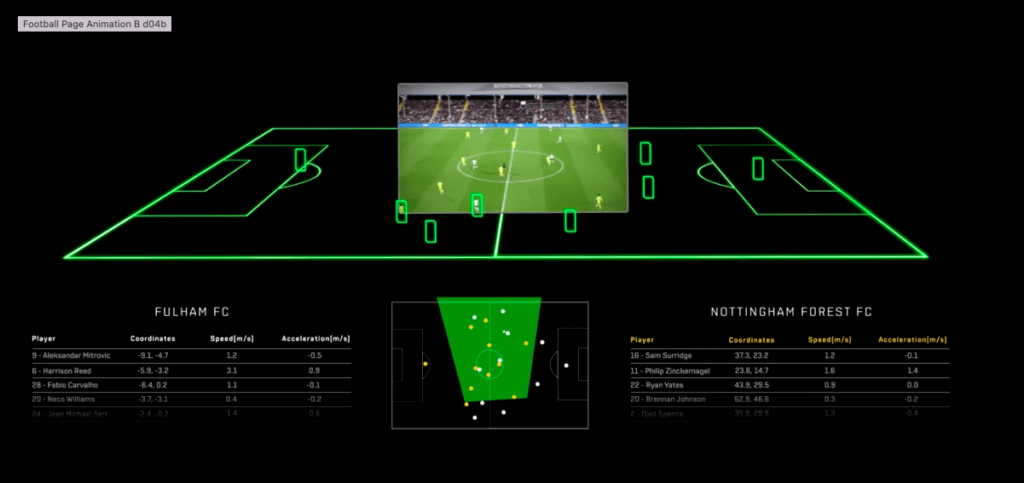 Experience Exchange
This two-way exchange will not only continue to enrich the education of our students, but also reinforce the practical application of theoretical concepts. Students at the Sports Data Campus will have the opportunity to test their skills and apply detailed analysis in real-world situations.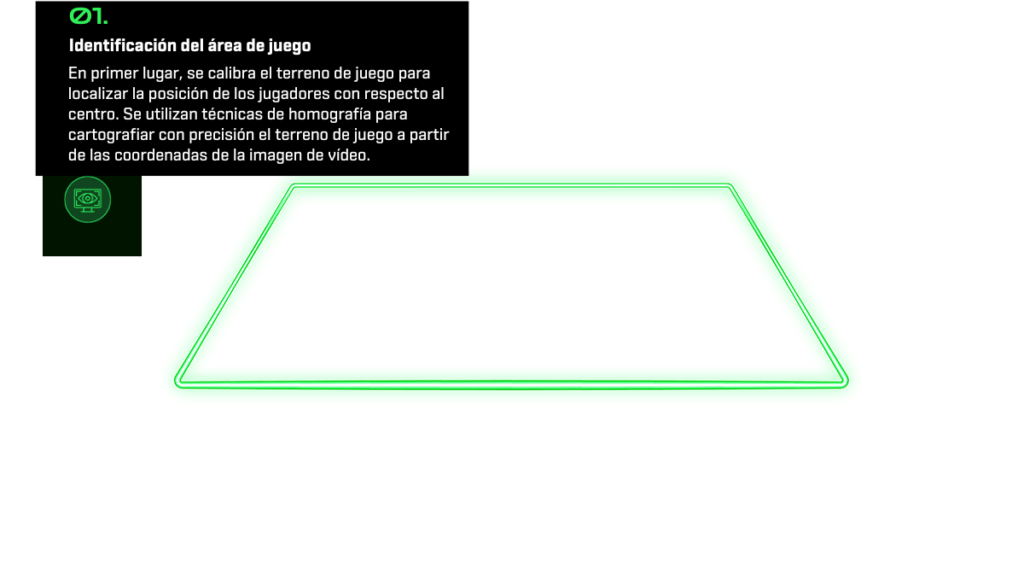 SkillCorner: Pioneering in Tracking and Sports Analysis
SkillCorner stands out as a pioneer in single-camera tracking and sports analysis, advanced artificial intelligence technologies. From TV broadcasts or tactical cameras, SkillCorner accurately tracks players, referees, and the ball's position.
Since signing its first client in 2019, more than 130 clubs, teams, and federations, including some of the world's most prominent, rely on SkillCorner's data for informed and strategic decision-making in scouting, recruitment, analysis and strategy.
In summary, the renewal of this collaboration agreement not only celebrates past achievements but also envisions future synergy between sports analytics education and technological innovation. This agreement represents not only a business partnership but a shared commitment to progress and excellence in the sports and analytics industry.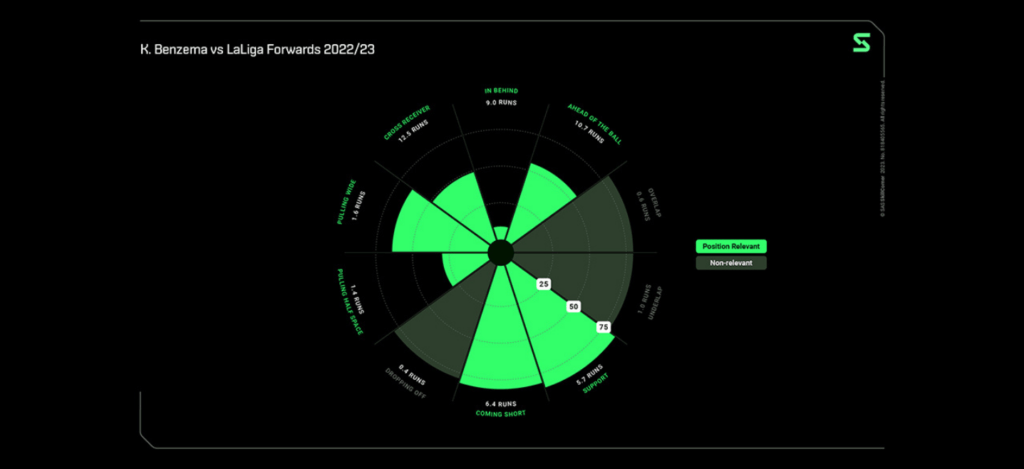 Collaboration Agreements
The inclusion of SkillCorner in the list of collaborators with Sports Data Campus reaffirms our institution's commitment to providing the highest quality training to students seeking to expand their experience in the sports world and to drive the development of the global sports industry. This initiative offers a unique opportunity for our students to acquire firsthand knowledge through real-world experiences with a prestigious company, enabling them to develop the necessary skills to enter and establish themselves in the workforce.

UN ÉXITO CONTINUADO: RENOVACIÓN DEL VÍNCULO ENTRE SKILLCORNER Y SPORTS DATA CAMPUS
LA RECIENTE RENOVACIÓN DE LA ALIANZA ENTRE SKILLCORNER Y SPORTS DATA CAMPUS NO SOLO CONSOLIDA SUS POSICIONES COMO LÍDERES EN SUS RESPECTIVOS CAMPOS, SINO QUE IMPULSA NOTABLES AVANCES EN LA INDUSTRIA DEPORTIVA.
Valladolid, ** octubre de 2023.- En el ámbito del deporte y la analítica, la continuidad del acuerdo de colaboración entre Sports Data Campus Y SkillCorner promueve grandes avances en la industria del deporte. SkillCorner se posiciona como líder en el rastreo de video a través de una única cámara, utilizando tecnologías de inteligencia artificial para ofrecer un seguimiento preciso de jugadores y datos de rendimiento en más de 75 competiciones de fútbol a nivel mundial. Esta visión encaja de manera excepcional con la misión educativa e investigativa que nuestra institución promueve.
Con la confianza de más de 130 clubes, ligas y federaciones globales, SkillCorner ayuda a estos clientes a tomar decisiones más inteligentes en materia de ojeadores, contratación, análisis y estrategia. Andy Martínez, Gerente de Desarrollo de Negocios en SkillCorner, comparte su entusiasmo al afirmar: «Estamos muy contentos de renovar nuestra colaboración con Sports Data Campus, una de las organizaciones más respetadas en educación en datos y análisis deportivo. Es de gran importancia para SkillCorner ser parte de estos programas, contribuyendo a educar a analistas actuales y futuros sobre cómo nuestros datos de Inteligencia física y de Juego pueden ser utilizados para respaldar la búsqueda de talento, el reclutamiento, el análisis de oponentes y la estrategia general.»
En palabras de David Sáez, CEO de Sports Data Campus: «Esta es una noticia importante para nosotros, ya que ampliar colaboraciones con las principales compañías del ecosistema del análisis de datos en el futbol profesional nos permite seguir ofreciendo las mejores condiciones formativas y profesionales a nuestros estudiantes, dándoles a conocer, de primera mano, los principales y más representativos proyectos que lideran la evolución de herramientas y medologias de adquisición y tratamiento de datos al servicio de la toma de decisiones».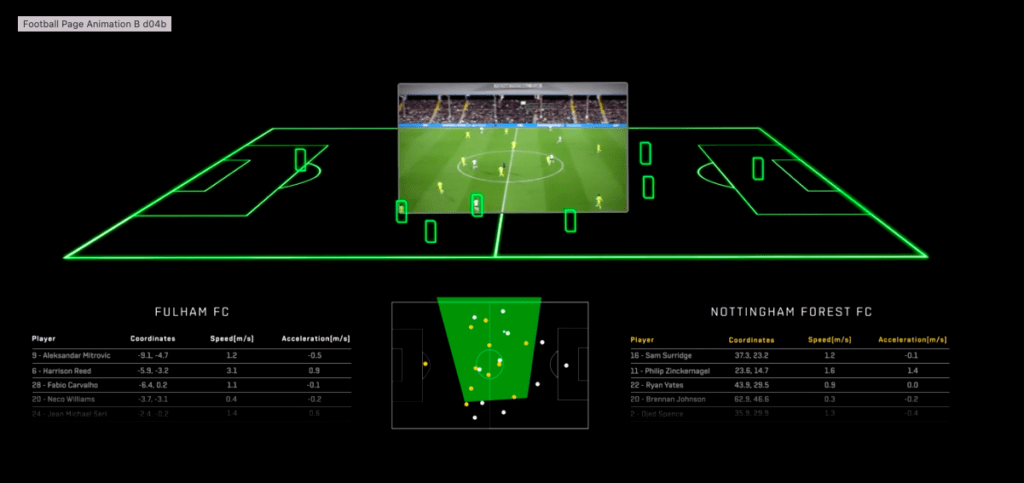 Intercambio de experiencias
Este intercambio bidireccional no solo seguirá enriqueciendo la educación de nuestros estudiantes, sino que también permitirá fortalecer la aplicación práctica de los conceptos teóricos. Los alumnos de Sports Data Campus tendrán la oportunidad de poner a prueba sus habilidades y aplicar análisis detallados en situaciones del mundo real.
SkillCorner: Pionero en Tracking y Análisis Deportivo
SkillCorner se destaca como pionero en el rastreo y análisis deportivo desde una sola cámara, utilizando tecnologías avanzadas de inteligencia artificial. Desde las retransmisiones televisivas o las cámaras tácticas, SkillCorner realiza un seguimiento preciso de los jugadores, los árbitros y la posición del balón.
Desde la firma de su primer cliente en 2019, más de 130 clubes, equipos y federaciones, incluyendo algunos de los más destacados a nivel mundial, confían en los datos de SkillCorner para tomar decisiones informadas y estratégicas.
En resumen, la renovación de este acuerdo de colaboración no solo celebra los logros pasados, sino que también proyecta una sinergia futura entre la educación en análisis deportivo y la innovación tecnológica. Este acuerdo no solo representa una asociación empresarial, sino un compromiso compartido con el avance y la excelencia en la industria del deporte y la analítica.
Convenios de colaboración
La incorporación de Skillcorner a la lista de colaboradores de Sports Data Campus ratifica el compromiso de nuestra institución por ofrecer una formación de la más alta calidad a sus estudiantes que buscan ampliar su experiencia en el mundo del deporte y por impulsar el desarrollo de la industria deportiva a nivel global. Esta iniciativa brinda una oportunidad única a nuestros alumnos para adquirir conocimientos de primera mano a través de experiencias reales con una empresa de prestigio, lo que les permitirá desarrollar las competencias necesarias para insertarse y consolidarse en el mundo laboral.
_____________________________________________________________________________________________________________________________
MÁS Información SOBRE PROGRAMAS e Inscripciones:

https://sportsdatacampus.com/master-big-data-deportivo

https://sportsdatacampus.com/master_en_big_data_aplicado_al_scouting_en_futbol

https://sportsdatacampus.com/master-em-big-data-aplicado-ao-futebol/

https://sportsdatacampus.com/msc-big-data-analytics-football/

https://sportsdatacampus.com/master-en-big-data-aplicado-a-la-preparacion-fisica-en-futbol

https://sportsdatacampus.com/master-en-inteligencia-artificial-aplicada-al-deporte

---