Aris limassol and Sports Data Campus sign a new collaboration
▶ SportS DATA CAMPUS vuelve a ampliar sus fronteras interNacionales cerrando una colaboración con el Aris DE Limassol, un club de fútbol chipriota de la ciudad de limasol que juega en la PRIMERA DIVISIÓN DE CHIPRE.
SPORTS DATA CAMPUS AGAIN EXPANDS ITS INTENRATIONAL BORDERS, CLOSING A COLLABORATION WITH ARIS OF LIMASSOL, A CYPRIAN FOOTBALL CLUB FROM THE CITY OF LIMASOL THAT PLAYS IN THE FIRST DIVISION OF CYPRUS.
Madrid, 30 de septiembre de 2021.- Con el acercamiento del Aris del Limassol, Sports Data Campus da un paso más en la búsqueda de la excelencia de sus estudios. De la mano de Carles Cuadrat, miembro del Aris y docente de varios títulos del campus, los alumnos tendrán la oportunidad de experimentar de primera mano qué se siente al trabajar en un equipo internacional de primera división. Así, además de potenciar su trayectoria profesional, tendrán la posibilidad de poner en práctica todos aquellos conocimientos adquiridos como estudiantes del Campus en los Proyectos de Fin de Máster. Podrán beneficiarse los alumnos del Máster en Big Data Deportivo, del Máster en Big Data aplicado al Scouting en el fútbol, realizado en colaboración con el Sevilla FC, del Máster en Big Data aplicada a la Preparación Física en fútbol, y del Máster en Inteligencia Artificial aplicada al Deporte (entre otros), Todos estos Másteres están avalados y certificados por la más prestigiosa universidad del deporte, la UCAM, y que nacen con el objetivo de poder adaptarse a un mundo cada vez más profesionalizado, exigente y en continua evolución.
Madrid, September 30, 2021.- With the approach of Aris del Limassol, Sports Data Campus takes another step in the search for excellence in its studies. Led by Carles Cuadrat, a member of Aris and a professor of various degrees on campus, students will have the opportunity to experience first-hand what it feels like to work in an international first division team. Thus, in addition to enhancing their professional career, they will have the possibility of putting into practice all the knowledge acquired as students of the Campus. Students will be able to benefit from the Master in Big Data applied to Physical Preparation in soccer, the Master in Sports Big Data, the Master in Big Data applied to Scouting in soccer, carried out in collaboration with Sevilla FC, and the Master in Artificial Intelligence applied to Sports (among others), All these Master's degrees are endorsed and certified by the most prestigious sports university, UCAM, and they were born with the aim of being able to adapt to an increasingly professionalized, demanding and constantly evolving world.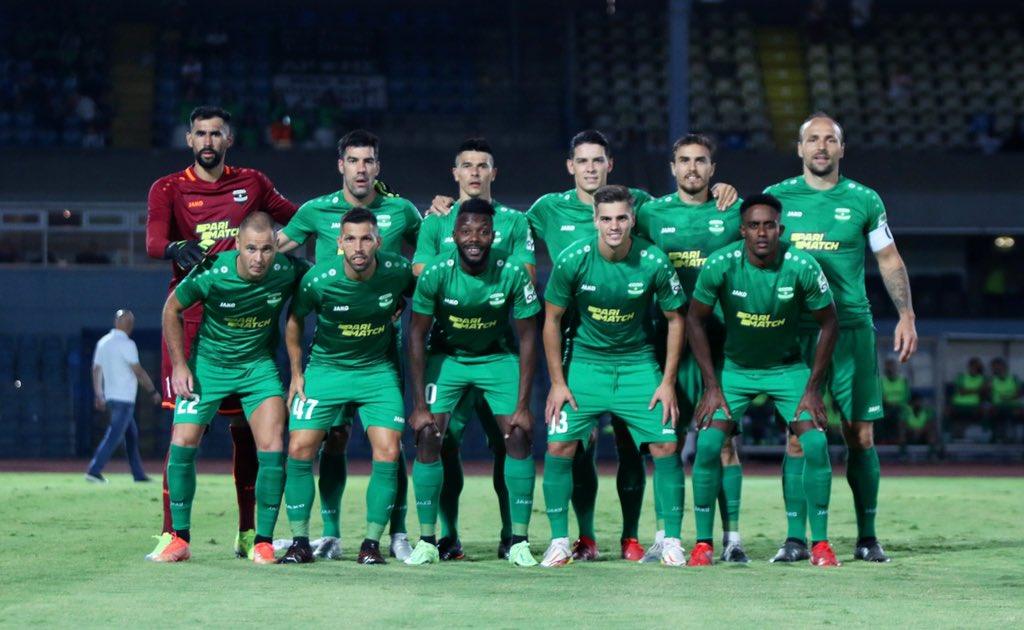 Esperamos que esta nueva colaboración sirva para potencial la trayectoria profesional de nuestros alumnos, y sea una experiencia que no olviden nunca.
¡Bienvenidos al Sports Data Campus!
We hope that this new collaboration will serve to potential the professional trajectory of our students, and that it will be an experience that they will never forget.
Welcome to the Sports Data Campus!
MÁS Información SOBRE PROGRAMAS e Inscripciones:
MORE INFORMATION ABOUT PROGRAMS and Registration:
✅ Máster en Big Data Deportivo:
https://sportsdatacampus.com/master-big-data-deportivo
✅ Máster en Big Data aplicado al Scouting en Fútbol:
https://sportsdatacampus.com/master_en_big_data_aplicado_al_scouting_en_futbol
✅ Máster en Big Data aplicado a la Preparación Física en Fútbol:
https://sportsdatacampus.com/master-en-big-data-aplicado-a-la-preparacion-fisica-en-futbol
✅ Máster en Big Data aplicado al Deporte:
https://sportsdatacampus.com/master-en-inteligencia-artificial-aplicada-al-deporte
Miguel Ángel del Barrio Rodríguez
Director de Programas / Program director
informacion@sportsdatacampus.com
+34 626 60 50 73