OpenClass:
«

Data Analysis in Professional Football

«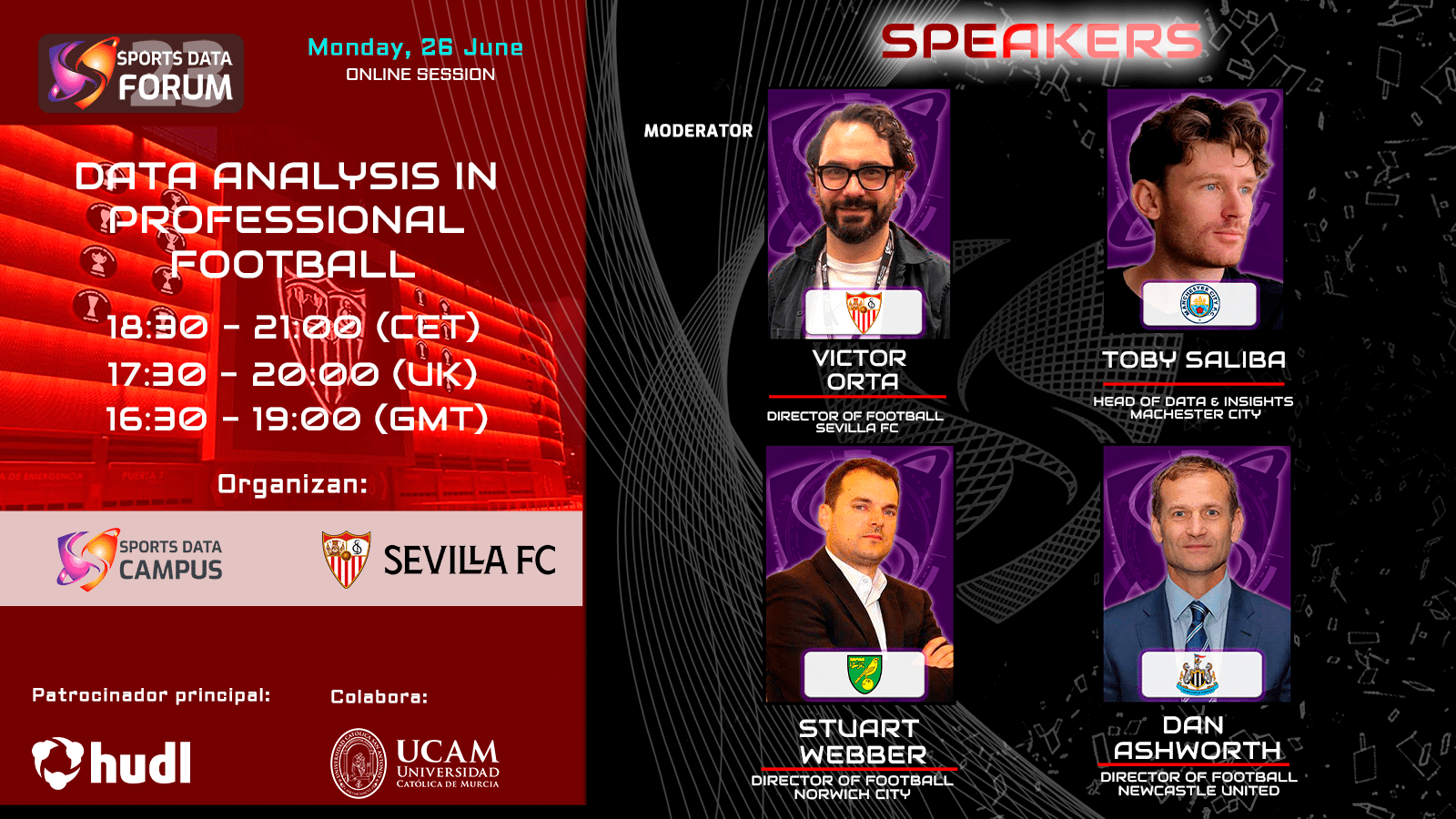 SIGN UP TO ENJOY IT AGAIN!
Data analysis in soccer has revolutionized the way the sport is understood and played. By collecting and processing a wealth of information, teams can make strategic decisions based on concrete data. Data analysis provides a competitive advantage by identifying patterns, trends and weaknesses of the opposing team, leading to better tactical preparation. In addition, data analysis also helps in the evaluation of individual player performance, allowing to detect areas for improvement and to optimize their development. In short, data analytics in soccer provides deep insight into the game and offers teams the opportunity to make informed decisions to maximize their performance on the field.
Want to become a data professional and apply your skills in the exciting world of soccer? Don't miss our openclass at MSC Data Analytics in Football by Sports Data Campus! Through this open class, you will have the opportunity to learn first-hand how data analytics is used in professional soccer and how you can become part of this growing field. Our data analytics experts will guide you through real case studies, show you the most advanced tools and techniques, and give you the opportunity to interact with industry professionals. Register now and dive into the exciting world of data applied to soccer!
ABSOLUTELY FREE OF CHARGE